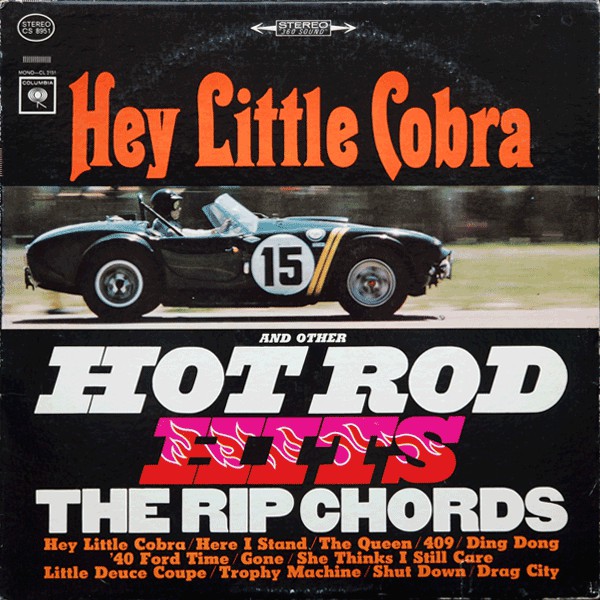 "Gone"
(Bruce Johnston / Terry Melcher)
The Rip Chords song
Album: Hey Little Cobra And Other Hod Rod Hits (1964)

Listen to The Rip Chords version: Youtube, Spotify
Covers: 1
Released as a single by the group in 1963.
Not to be confused with the Paul Revere and The Raiders songs "Gone" and "Gone - Movin' On" (covered by The Factory). Despite often being credited to Johnston/Melcher, they are actually a Smokey Rogers and Melcher/Paul Lindsey songs, respectively.